Jump to what you're looking for quicker by clicking on the question below!
First off, you've landed on this support article because you are wanting to leave a tip for our team members. That is so kind of you; we appreciate it so much!
You can leave a tip before OR after visits have been completed, and before OR after invoices have been paid. Please note that 100% of the tips you leave go directly to the assigned team member(s) that are on that visit or invoice!
---
Can I auto-tip on services?
You sure can! You can set up an auto-tip amount for each service you add to your schedule by going to Petcare > My Info and locating the section "Automatically Tip."
Remember that when you choose this tip option, tips are automatically added to all newly added or requested visits.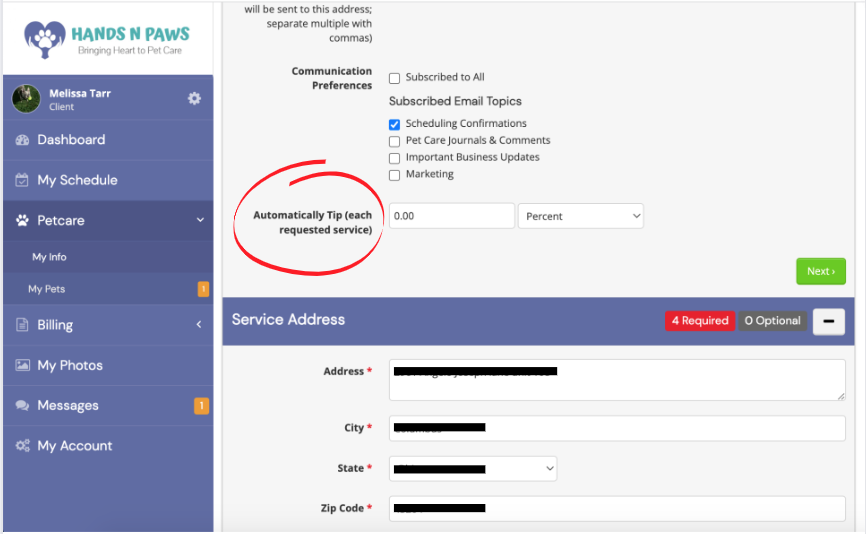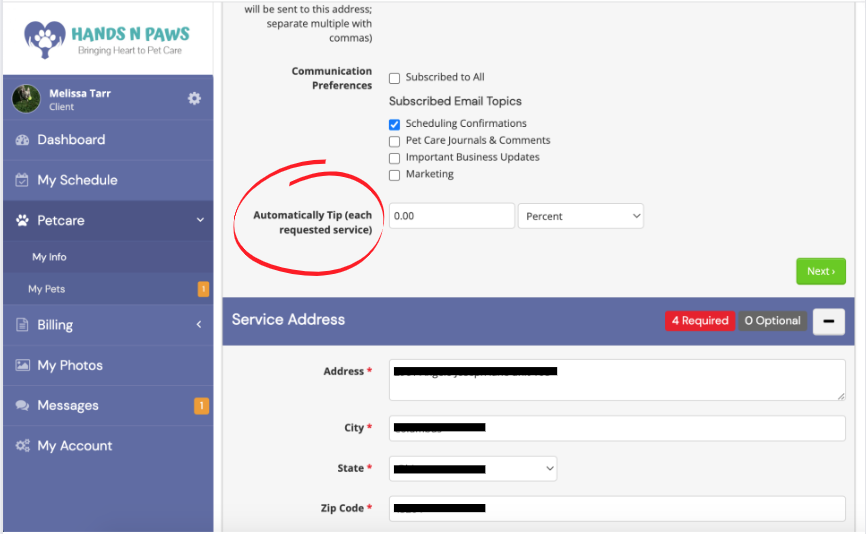 ---
How do I tip on an individual service?
You can leave a tip on a service (likely due to a great experience with an individual team member) by going to the My Schedule page. From there, locate and check off the service. Then, in the green pop-up across the top of the page, click Tip

.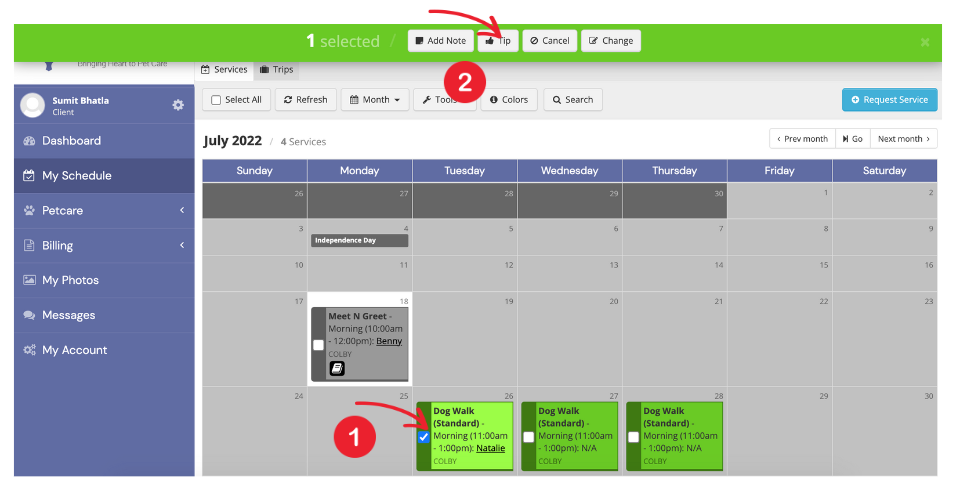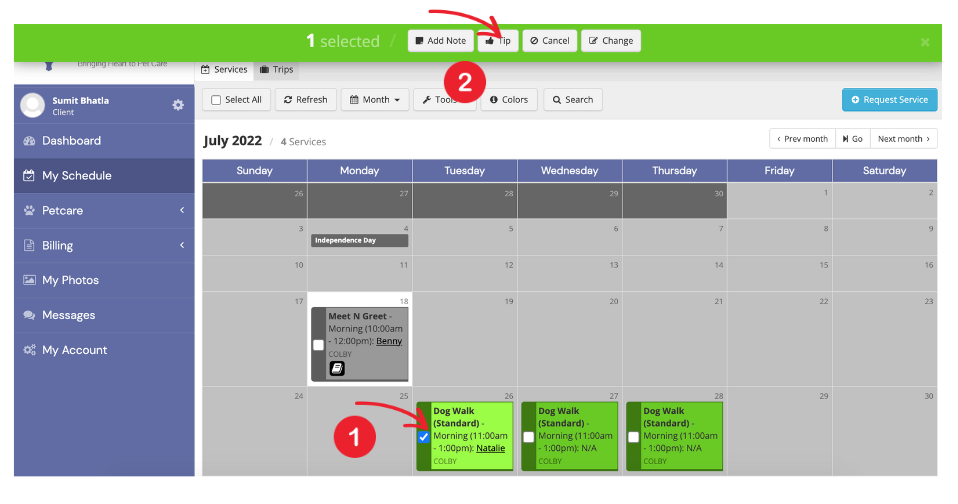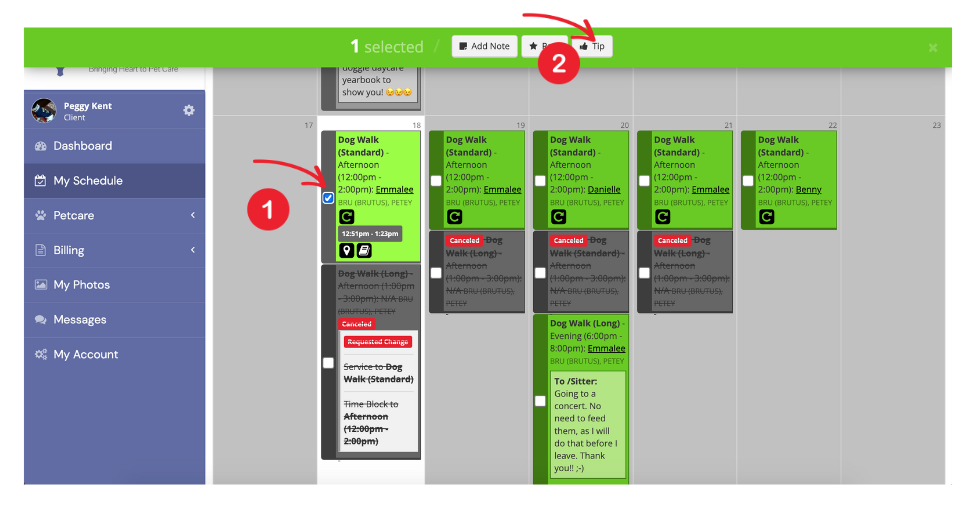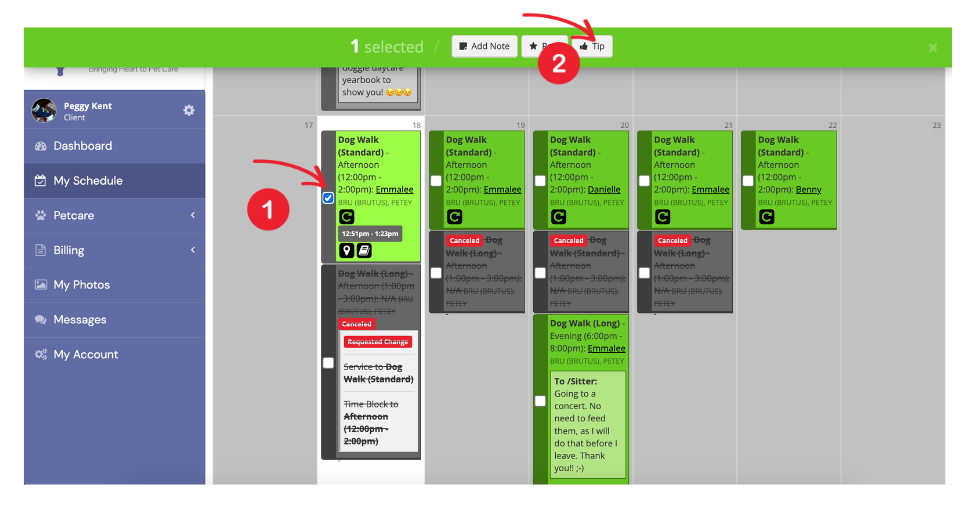 This option is available only if the service has NOT been invoiced (or is at least on an invoice that has not been paid in full). If the service has already been paid in full (no Tip button

appears), please see Tipping on a paid invoice.
---
Tipping on a paid invoice
If you wish to leave a tip, but cannot locate the Tip button

(due to service having a "paid" invoice status), you can simply go to the Make a Payment page and fill out the Tip field in the form that appears. Once there, you will likely see "No invoices due" under Open Invoices and just a "Tip Only Payment" under the Total Payment field. Add whatever tip amount you'd like and then click Submit.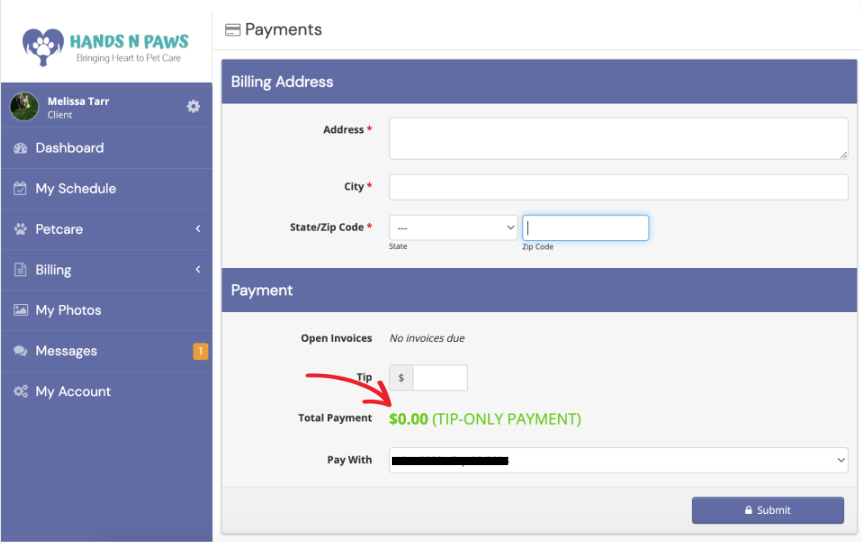 Please note that using this option will evenly distribute tip amounts to all services on your most recent invoice. For example, let's say you leave a $20 tip on the Make a Payment page. That $20 will distribute evenly to all services on your most recent invoice. You can see your most recent invoice by going to Billing > Invoices.