There are millions of cute pet videos circulating the Internet today. If you find yourself spending hours scrolling through TikTok looking at some of the cutest and funniest dog content, you're not alone. In fact, if these videos have ever encouraged you to get a dog of your own, you're also not alone!
While we fully support the idea of welcoming home a new furry friend, it's important to approach this decision with responsibility and careful consideration. Before taking the plunge, take a moment to think about the top 4 things to consider before getting a dog.
1. Do you have adequate time and money to invest?
Getting a dog requires a significant investment of time and money.
With time, dogs need consistent attention, exercise, training, and socialization to stay healthy and happy. They need to be taken for regular walks and given ample opportunities to play and exercise. They also should attend regular training sessions (ideally starting at a young age) to learn good behavior. Grooming is also a vital part of dog ownership, and it requires time to keep your dog's coat healthy and well-maintained.
Should you not always have the time, then you should have the finances available to compensate. Similarly, walking, training, and grooming can be outsourced to another person or company. If you know that you don't have the time to walk your dog on certain days each week, for example, you should have the financial ability to hire a dog walker in Columbus, Ohio to take on the task for you.
In addition to these daily activities, dogs need regular socialization with humans and other dogs. Socialization classes or opportunities to interact with other dogs safely and comfortably require time, money, and effort on your part.
Overall, it's important to remember that getting a dog is a long-term time and money commitment. Dogs can live up to 15 years or more, and during that time, they will rely on you for their daily care and attention. Failing to provide your dog with enough time and attention can result in behavior problems, anxiety, and even health issues.
Common Dog-Ownership Monetary Expenses:
Food and treats: Dogs need to eat every day, and the cost of food can vary depending on the type and quality of the food you choose. Treats are also important for training and rewarding good behavior.
Veterinary care: Dogs require regular check-ups, vaccinations, and preventative care like flea and tick medication. Unexpected illnesses or injuries can also add to veterinary costs.
Grooming: Depending on the breed, dogs may require regular grooming to maintain their coat and prevent matting. This can include brushing, bathing, and haircuts.
Training and socialization: Training classes can help teach your dog good behavior and socialization skills. This can be especially important for puppies.
Supplies: Dogs need a variety of supplies, including a collar and leash, ID tags, food and water bowls, a crate or bed, toys, and cleaning supplies.
Boarding or pet sitting services: If you go out of town or need to be away from home for an extended period, you may need to pay for boarding or pet sitting services.
Insurance: Pet insurance can help cover unexpected veterinary costs and is worth considering if you're worried about the potential cost of medical care for your dog.
2. What's your living situation like?
The size, activity level, and temperament of the dog you choose should be appropriate for your living space and lifestyle. For example, a large, high-energy breed like a Great Dane would not do well in a small apartment with limited space to move around. On the other hand, a small dog like a Chihuahua or a Pomeranian may thrive in a small space (as long as they get enough exercise and playtime, too).
It's also important to consider other animals or humans in your living space. If you have other pets, such as cats or birds, you'll want to choose a dog breed that is known for getting along well with such animals. Similarly, if you have small children, you'll want to choose a breed that is known for being gentle and patient around kids.
Some breeds that tend to do well in smaller living spaces include the Bichon Frise, Cavalier King Charles Spaniel, and Pug. These dogs are generally low-energy and don't require a lot of exercise, but still enjoy playtime and attention from humans.
If you have a larger living space and enjoy outdoor activities, you may consider breeds like the Golden Retriever, Labrador Retriever, or German Shepherd. These dogs tend to be more active and require plenty of exercise, but they also make great companions for outdoor adventures.
Don't forget to also think about yard space as well. Some dogs may require a large yard to run and play around in, while others may be content with a small patio or balcony. It's also important to make sure your yard is secure and safe for your dog to play in. Consider installing a fence or making sure any potential hazards, such as toxic plants or sharp objects, are removed.
3. Do you have the mental and emotional bandwidth?
Between stimulus and response there is a space. In that space is our power to choose our response." —Viktor Frankl
Ask yourself… If a dog chews on your furniture or rips a hole in one of your shoes, are you immediately going to get flustered and shout at them? Or, are you going to take a breath and approach things with ease and leadership?
Patience is a vital characteristic to have when raising any social animal. Likewise, when your new pup does something they shouldn't, you must have the bandwidth to consistently correct the behavior and give positive reinforcement to follow.
Positive Vs. Negative Reinforcement
The way you treat your dog in its early stages of life will impact and shape its behavior later on. Additionally, it's important to have a good system in place for giving your dog feedback and positive reinforcement as they learn desired behaviors.
If you're bringing home a fresh puppy, without any formal training, they're likely to exhibit problematic behaviors such as barking excessively or being destructive. When this happens, it's easy to get overwhelmed. However, you must keep in mind that you have the power to create space between a trigger and how you respond to that trigger.
Lashing out and yelling is a form of negative reinforcement. Negative reinforcement or punishment involves punishing bad behavior by using physical or verbal reprimands, such as hitting or scolding the dog. This can create fear and anxiety in the dog, leading to negative behavioral and emotional issues, such as aggression and anxiety.
When you choose to calmly approach the situation, however, and focusing on the corrective action/behavior, you prevent causing undue stress to your dog. Giving positive reinforcement to dogs is better than negative reinforcement or punishment because it creates a more positive and trusting relationship between the owner and the dog. Positive reinforcement involves rewarding good behavior with something the dog likes, such as treats, praise, or affection. This encourages the dog to repeat the good behavior and strengthens the bond between the owner and the dog.
Are you ready to welcome home your new fur baby?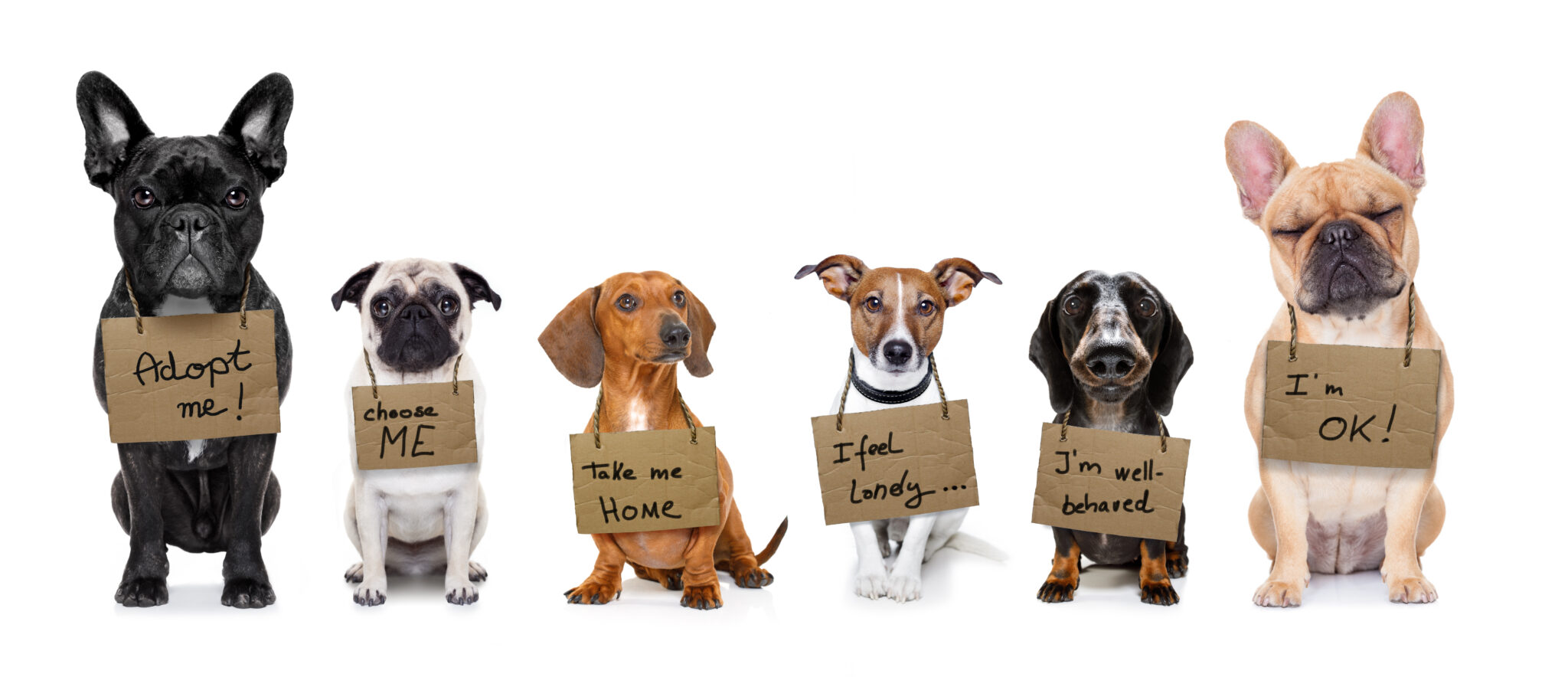 Now that you've really taken it into consideration, are you ready to welcome home a new fur baby? If so, we recommend checking out local dog rescues in Columbus, Ohio prior to heading to a breeder. By choosing to adopt, you'd be giving a dog a second chance at a better life! Check out the following facilities:
Once you've secured your new fur baby, it's important to help them ease into the transition of living in a new environment (their forever home).
And, if you've decided that now's not the time for you to get a dog, then kudos to you! Remember that getting a dog is a long-term commitment, and it's crucial to provide them with the daily time, care, love and attention they need to live happy and healthy lives.
Only when you're ready to take total responsibility should you decide to get a dog. If and when that time comes, you'll realize that welcoming a new fur baby into your home will be one of the most rewarding experiences of your life.